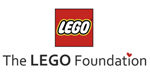 The LEGO Foundation
In 1986 the LEGO Foundation was founded by Edith and Godtfred Kirk Christiansen's. It shares the mission of inspiring and developing the builders of tomorrow of the LEGO Group.
Aims
On its website the LEGO Foundation states that: "The LEGO Foundation aims to build a future in which learning through play empowers children to become creative, engaged, lifelong learners. We are dedicated to re-defining play and re-imaging learning to ensure children build the broad set of skills they need to thrive and succeed.".
Re-defining Play
The LEGO Foundation believes that play is under threat and extremely undervalued as a means to learning and developing. They state that this stems from the believe that play should only happen outside the learning and development environment. Their aim is to change this perception and put play at the centre of learning.
Re-imagining learning
Like play, learning requires re-imagination to equip children with the skills they require in the future. They state that "Our children need skills that will enable them to become creative, engaged, lifelong learners who are able to collaborate, communicate, think critically and be creative.". These skills will be critical to deal with the complexities of today's world.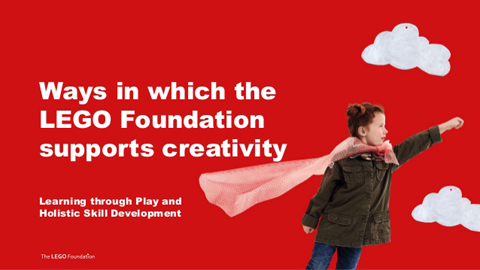 Learning through play
The 21st century skills that are considered most important for modern students to succeed in school and the workplace are at the centre of learning through play by the LEGO Foundation; Curiosity, Engagement, Collaboration, Creativity, Critical Thinking. On their website they explain each skill.
Curiosity through play - Curiosity and an appetite for lifelong learning are developed when children learn through play.
Learn engagement through play - When children play, they are engaged and actively involved in their own learning.
Learn collaboration through play - Collaboration is a key skill to master and play is a great way of practicing working with others.
Learn creativity through play - Creativity is one of the top skills needed for future jobs - and life. Nurture this through play!
Learn Critical thinking through play - when children learn through play, they develop their critical thinking and problem solving skills.
For more information about the LEGO Foundation, please click here.