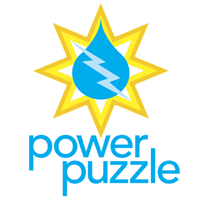 Op 2 april is de inschrijving voor de FIRST LEGO League 2007/2008 geopend. De Challenge "Power Puzzle" belooft een seizoen met (letterlijk) veel spannend onderzoek en robots vol energie!
De Challenge van dit jaar, "Power Puzzle", heeft als ondertitel "Alternatieve energiebronnen – Een wereldwijde uitdaging". Teams zullen dus op zoek gaan naar oplossingen voor het wereldwijde energievraagstuk, een onderwerp dat de laatste maanden de media beheerst. Al Gore heeft er zelfs een Oscar mee gewonnen! Er is veel werk aan de winkel en dus genoeg te doen voor de FLL-teams.
De FIRST LEGO League (FLL) is een wedstrijd die jongeren tussen de 9 en 14 jaar uitdaagt om de maatschappelijke rol van techniek en technologie te onderzoeken aan de hand van verschillende opdrachten. De opdrachten worden elk jaar opgehangen aan een thema en gedefinieerd in de jaarlijks wisselende "Challenge". De kinderen werken in teams van maximaal tien deelnemers om de opdrachten zo goed mogelijk te vervullen en laten het resultaat zien tijdens regionale en nationale finales. De opdrachten zijn:
Ontwerp, bouw en programmeer een robot
Voer je eigen onderzoek uit en presenteer de resultaten
De teams moeten een volledig autonome robot ontwerpen, programmeren en bouwen. Daarbij maken ze gebruik van het LEGO MINDSTORMS system met Robolabs of RIS (Robotics Invention System) software. Met deze robot moeten tijdens de finaledagen wedstrijden worden gespeeld op een opdrachtenparcours worden, waarbij punten te verdienen zijn. Het parcours is zo ontworpen dat beginnende teams vrij eenvoudig punten kunnen halen. Voor gevorderde teams is het echter wel moeilijk om alle punten in de wacht te slepen: slechts 1 procent van alle teams is in staat een robot te bouwen die functioneel genoeg is om alle opdrachten uit te voeren.
De FIRST LEGO League is meer dan alleen een robotwedstrijd. Elk team voert binnen het jaarlijkse thema een eigen onderzoek uit over de maatschappelijke rol van techniek en technologie en presenteert de uitkomst tijdens de regionale en landelijke finale. Bij het uitvoeren van het onderzoek wordt van de kinderen verwacht dat ze zelf initiatief nemen en met behulp van verschillende bronnen op zoek gaan naar een probleem waar huidige wetenschappers en ingenieurs vandaag de dag mee te maken hebben. Vervolgens moeten de kinderen zelf op zoek naar een creatieve oplossing, die ze vervolgens presenteren op de finaledagen.
Ook een team opstarten? Is je interesse gewekt voor de FIRST LEGO® League? En wil je graag meedoen als team of teamcoach? Ga dan naar de FIRST LEGO League website en schrijf je in!