Product Filter
Category
Sets

(1143)

LEGO Parts

(1276)

LEGO Clothing

(1236)

LEGO Books

(305)

LEGO Bags

(74)

Extras

(620)
LEGO Theme
ART

(7)

Adidas

(4)

Architecture

(19)

Boost

(3)

Brick Sketches

(5)

Brickheadz

(35)

City

(278)

Classic

(230)

Creator

(90)

DC Batman

(216)

DC Super Heroes

(21)

DOTS

(38)

DUPLO

(86)

Dimensions

(3)

Disney

(43)

Fantastic Beasts

(2)

Friends

(162)

Harry Potter

(67)

Hero Factory

(2)

Hidden Side

(19)

Ideas

(22)

Jurassic World

(86)

LEGOLAND

(5)

Legends of Chima

(1)

Lord of the Rings

(1)

MARVEL

(54)

Mindstorms

(22)

Minecraft

(25)

Minifigures

(40)

Minions

(6)

Monkey Kid

(13)

Nexo Knights

(2)

Ninjago

(358)

Overwatch

(3)

Power Functions

(20)

Powered UP

(15)

Racers

(1)

SPIKE™ Prime

(9)

Serious Play

(7)

Simpsons

(2)

Speed Champions

(38)

Star Wars

(132)

Stranger Things

(1)

Super Mario

(35)

Technic

(58)

The Batman Movie

(23)

The LEGO Movie 2

(35)

Toy Story 4

(4)

Trolls

(5)

UniKitty

(4)

Vidiyo

(11)

WeDo

(5)

xtra

(9)

Meer
Minder
Price
Under €5

(659)

Under €10

(1511)

Under €20

(3230)

Under €30

(3903)

Under €40

(4106)

Under €50

(4203)

Under €100

(4460)

Under €200

(4578)

Under €1000

(4651)

Meer
Minder
Brand
LEGO

(3215)

LEGO Education

(52)

LEGOwear

(1226)

BRICKshop

(12)

Duracell

(4)

FaBiox

(1)

GalaxyArms

(1)

Hubelino

(14)

SBRICK

(2)

Varta

(11)

Adidas

(3)

LEGO IKEA

(4)

Other manufacturers

(92)

Meer
Minder
Age
from 1 years

(4)

from 1½ years

(24)

from 2 years

(94)

from 3 years

(243)

from 4 years

(1683)

from 5 years

(445)

from 6 years

(824)

from 7 years

(370)

from 8 years

(328)

from 9 years

(181)

from 10 years

(232)

from 11 years

(16)

from 12 years

(35)

from 13 years

(5)

from 14 years

(10)

from 15 years

(5)

from 16 years

(44)

from 18 years

(64)

Meer
Minder
Gender
Boy

(1768)

Girl

(450)

Boy/Girl

(1188)
Speciaal
Special day
Brith Day

(21)

Christmas

(45)

Easter

(6)

Fathers Day

(6)

Halloween

(30)

Marrige

(2)

Mothers Day

(7)

New Year

(5)

Thanksgiving

(1)

Valentine

(5)

Alle opties
Verberg opties
Discount
Discount: 100%

(2)

Discount: 90%

(2)

Discount: 80%

(17)

Discount: 75%

(2)

Discount: 70%

(7)

Discount: 60%

(2)

Discount: 51%

(3)

Discount: 50%

(85)

Discount: 40%

(11)

Discount: 33%

(5)

Discount: 30%

(48)

Discount: 25%

(100)

Discount: 20%

(294)

Discount: 15%

(256)

Discount: 10%

(36)

Alle opties
Verberg opties
Reviews
5 stars

(2355)

4 stars

(121)

3 stars

(13)

2 stars

(1)

1 stars

(1)

Alle opties
Verberg opties
Stock
Not available

(562)

In Stock

(4052)

Coming soon

(39)

Preorder

(3)

Alle opties
Verberg opties
Year
2022

(2)

2021

(1316)

2020

(890)

2019

(477)

2018

(246)

2017

(176)

2016

(114)

2015

(96)

2014

(44)

2013

(65)

2012

(63)

2011

(50)

2010

(144)

2009

(71)

2008

(59)

2007

(17)

2006

(26)

2005

(14)

2004

(45)

2003

(13)

2002

(16)

2001

(10)

2000

(26)

1999

(32)

1998

(19)

1997

(15)

1996

(21)

1995

(12)

1994

(4)

1993

(11)

1992

(11)

1991

(13)

1990

(18)

1989

(3)

1988

(10)

1987

(22)

1986

(3)

1985

(30)

1984

(7)

1983

(9)

1982

(9)

1981

(2)

1980

(49)

1979

(23)

1978

(30)

1977

(41)

1976

(23)

1973

(15)

1972

(29)

1971

(2)

1970

(12)

1969

(38)

1967

(4)

1966

(1)

1964

(8)

1962

(70)

1961

(8)

1959

(34)

1958

(4)

1957

(3)

1956

(2)

1954

(20)

Alle opties
Verberg opties

Thursday, 26 August 2021 11:53 |

Last Updated on Thursday, 26 August 2021 16:19 |

Written by André de Goey
De LEGO Signature collectie is binnen! Gebaseerd op de klassieke LEGO stenen zijn er nu, direct uit voorraad, prachtige tassen en koffers verkrijgbaar. De collectie bestaat uit schoudertassen, koffers en rugzakken voor klein en groot. Allen leverbaar in diverse kleuren. U vindt deze collectie en vele andere nieuwe tassen in de categorie LEGO Bags.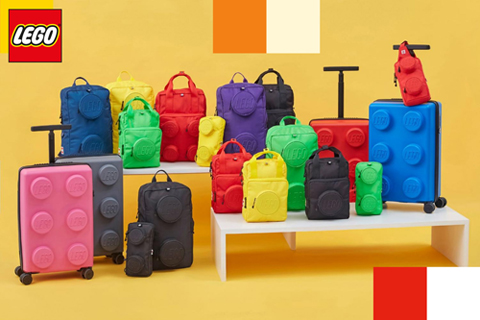 Mega assortment


Wrapped with care


Quick shipment


Free products


Super Deals


Safe & Reliable


Click & Collect
I'm astonished by the efficiency of the BRICKshop service and shipping. It arrived as fast as if it was shipped from my own country (ITALY)!
Really happy with the service. Order arrived promptly and there was plenty of communication regarding the delivery.
Every time i buy from brickshop im blown away with the level of service i get from them i will continue to shop here and highly recommend brickshop to anyone thats into lego
Nice online shop with good availability of sets and good promotions. Overall a great service with fast shipping w/ tracking!
It was the first time we bought smth from this site and everything went so smooth. We are very glad about our choice and for sure we will come back with pleasure!