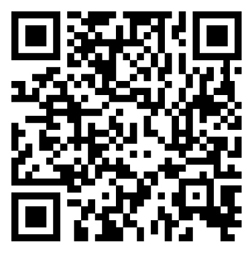 Vanaf 1 maart zijn de allernieuwste setjes bestelbaar van het nieuwe thema LEGO VIDIYO. Met LEGO VIDIYO kun jij jouw talent laten zien. Download de app, scan je LEGO Bandmates en laat ze tot leven komen in je video. Kies songs van jouw favoriete artiesten en voeg coole effecten toe met Beatbits. Deel daarna je video in de app. Nu ben je een echte superster!
Scan de QR code en bekijk de speluitleg! Of klik hier!

Beleef met de nieuwe VIDIYO™ app urenlang muziekplezier! Alle creatievelingen kunnen in de app hun eigen podium opzetten, liedjes en bandleden kiezen, albumhoezen ontwerpen en nog veel meer! De enorme muziekbibliotheek van Universal Music Group biedt een breed assortiment van muziekstijlen aan. Van populaire dance hits tot de ultieme klassiekers.
Jong of oud, iedereen vindt hier wel een deuntje naar zijn of haar smaak. Download de app en creëer jouw muzikale meesterwerken!
De gratis app brengt het traditionele spelen met LEGO naar een andere dimensie. De creatieve mogelijkheiden zijn uitgebreider dan ooit te voren! Met de app kan je sets, minifiguren en BeatBits scannen en voel je de AR-magie.
Je kan video's uploaden naar de veilige sociale omgeving en nieuwe, inspirerende uitdagingen ontdekken die de speelmogelijkheid fris, leuk en productief houden!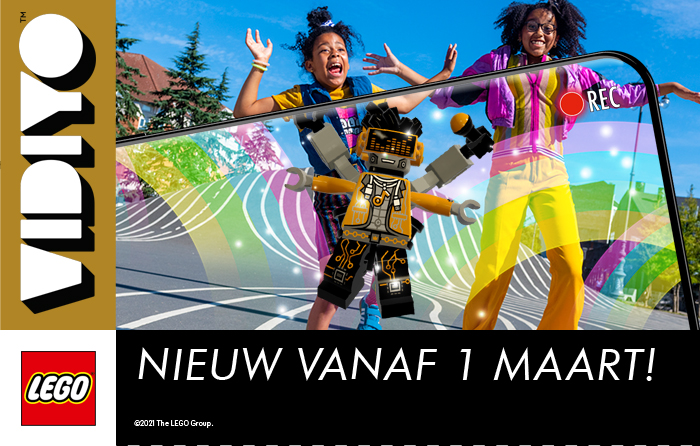 Zoek mee naar alle QR-codes. Maak bovendien kans op een unieke online meet-and-greet met Emma Heesters.