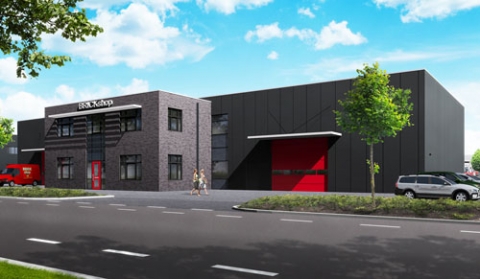 BRICKshop Holland B.V., experienced in the official LEGO®, brand for many years.
After multiple years of playing with DUPLO and LEGO ourselves, we decided to sell it as well! In 2008, we have had the honour to be recognised as official LEGO dealer!
More items have been added to our product range in 2008. Furthermore, we have become an official reseller of LEGO Bags, LEGO Pens and the LEGO Writing System. It did not stop there... BRICKshop has been partner of LEGO Wear since 2009. And did you know that we are the only company in The Netherlands allowed to sell LEGO Star Wars clothing?!
Our assortment has expanded even further in 2011 with the addition of duvets and beach towels, amongst others. Since 2013, BRICKshop has been able to provide even better service to our Belgian customers as we launched the website brickshop.be.
Our store in Gorinchem (NL) has been opened since the end of 2013. Unfortunately, the physical space did not allow us to offer as many items as we wished to. Therefore, the BRICKshop store moved to a bigger building in 2016. Come have a look for a unique LEGO experience!
October 2017 is a very special month for BRICKshop as we moved into our new distribution centre.
All sets offered on this site are NEW and unopened! The packaging of older sets might have been slightly damaged by the passing of time or because of a price tag.

Our experience allows us to assist you in your search for your desired item, whether you are looking for a gift or just want to treat yourself!
As Internet is not only widely accepted but also very easy and comfortable, BRICKshop now offers LEGO through a webshop. Brand new items with warranty will be delivered to your front door. If desired, items can also be picked up in our store to save delivery costs, for example.
BRICKshop aims to offer a broad variety of LEGO items. This in contrast with most stores that choose to offer only a limited number of best-selling items. Therefore, you will definitely find at BRICKstore.eu what you have been searching for all around The Netherlands, Belgium and other European coutnries!
Feel free to take a look around and convince yourself! Do not hesitate to contact us if you have any questions or suggestions ([email protected])
BRICKshop, more than just the toys!