Product Filter
Category
Sets

(1276)

LEGO Parts

(1796)

LEGO Clothing

(1380)

LEGO Books

(194)

LEGO Bags

(57)

Extras

(662)
LEGO Theme
(2578)

ART

(12)

Architecture

(12)

Avatar

(9)

BricQ

(1)

Brick Sketches

(7)

Brickheadz

(26)

City

(322)

Classic

(333)

Creator

(62)

DC Batman

(265)

DC Super Heroes

(11)

DOTS

(58)

DUPLO

(91)

Dimensions

(2)

Disney

(60)

Dreamzzz

(11)

Fantastic Beasts

(1)

Friends

(148)

Gaby's Dollhouse

(4)

Harry Potter

(124)

House

(2)

Icons

(56)

Ideas

(32)

Indiana Jones

(3)

Jurassic World

(101)

LEGOLAND

(6)

Lord of the Rings

(1)

MARVEL

(89)

Mindstorms

(5)

Minecraft

(42)

Minifigures

(47)

Minions

(3)

Monkie Kid

(11)

Nexo Knights

(1)

Ninjago

(474)

Power Functions

(6)

Powered UP

(13)

SPIKE™ Prime

(4)

Serious Play

(4)

Sonic

(4)

Speed Champions

(38)

Star Wars

(119)

Super Mario

(53)

Technic

(65)

The LEGO Movie 2

(4)

Vidiyo

(14)

WeDo

(2)

xtra

(3)

More
Less
Price
Under €5

(900)

Under €10

(2082)

Under €20

(3772)

Under €30

(4540)

Under €40

(4769)

Under €50

(4889)

Under €100

(5136)

Under €200

(5282)

Under €1000

(5360)

More
Less
Brand
LEGO

(3899)

LEGO Education

(16)

LEGOwear

(1380)

BRICKshop

(13)

Duracell

(5)

Hubelino

(15)

Librero

(1)

Varta

(11)

LEGO IKEA

(4)

Other manufacturers

(17)

More
Less
Age
from 1 years

(3)

from 1½ years

(54)

from 2 years

(87)

from 3 years

(266)

from 4 years

(2255)

from 5 years

(453)

from 6 years

(867)

from 7 years

(367)

from 8 years

(338)

from 9 years

(238)

from 10 years

(185)

from 11 years

(13)

from 12 years

(26)

from 14 years

(7)

from 15 years

(3)

from 16 years

(31)

from 18 years

(127)

More
Less
Gender
Boy

(1735)

Girl

(418)

Boy/Girl

(1373)
Special
Special day
Brith Day

(19)

Christmas

(39)

Easter

(9)

Halloween

(21)

Mothers Day

(11)

New Year

(9)

Summer Deals

(1)

Thanksgiving

(1)

Valentine

(3)

All Options
Hide Options
Discount
Discount: 100%

(3)

Discount: 80%

(7)

Discount: 75%

(3)

Discount: 70%

(1)

Discount: 60%

(2)

Discount: 51%

(17)

Discount: 50%

(468)

Discount: 49%

(6)

Discount: 40%

(12)

Discount: 30%

(175)

Discount: 25%

(273)

Discount: 20%

(300)

Discount: 15%

(183)

Discount: 10%

(15)

All Options
Hide Options
Reviews
5 stars

(2755)

4 stars

(78)

3 stars

(6)

2 stars

(1)

1 stars

(2)

All Options
Hide Options
Stock
Not available

(622)

In Stock

(4720)

Coming soon

(24)

All Options
Hide Options
Year
2023

(555)

2022

(770)

2021

(1128)

2020

(550)

2019

(303)

2018

(181)

2017

(116)

2016

(89)

2015

(70)

2014

(38)

2013

(62)

2012

(64)

2011

(52)

2010

(156)

2009

(94)

2008

(70)

2007

(17)

2006

(37)

2005

(18)

2004

(66)

2003

(13)

2002

(24)

2001

(16)

2000

(31)

1999

(34)

1998

(19)

1997

(22)

1996

(24)

1995

(21)

1994

(8)

1993

(18)

1992

(13)

1991

(14)

1990

(19)

1989

(2)

1988

(8)

1987

(37)

1986

(5)

1985

(31)

1984

(34)

1983

(9)

1982

(8)

1981

(5)

1980

(61)

1979

(24)

1978

(50)

1977

(73)

1976

(36)

1973

(17)

1972

(33)

1971

(4)

1970

(10)

1967

(1)

1966

(3)

1964

(15)

1963

(26)

1962

(69)

1961

(42)

1959

(14)

1958

(2)

1957

(4)

1956

(2)

1954

(25)

All Options
Hide Options

LEGO Communities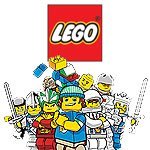 Op internet zijn heel veel leuke LEGO fan sites te vinden. Dit zijn veelal clubs en verenigingen, maar ook particulieren bouwen de meest fantastische websites over hun favoriete hobby: LEGO. Neem een kijkje bij de onderstaande weblinks, u zult er zeker veel plezier aan beleven.

Mega assortment


Wrapped with care


Quick shipment


Free products


Super Deals


Safe & Reliable


Click & Collect
Fantastic service and value for money - have visited the store when visiting Holland, online service as good as face to face
Delivered very quickly. Perfect condition. Very competitive price. 100% recommended. Will definitely use Brickshop.eu again
Amazing fast service. I order at about 3pm and they were with me in Ireland before 12pm the next day!
Netjes in gepakt met bubbeltjes plastic en karton ik bestel hier zeker nog een keer!
I found the process for the order very easy. It was very helpfull also receiving a mail for each step of the preparation and shipment of the order. The shipment by NLpost was fast and punctual.