Product Filter
Category
Sets

(1131)

LEGO Parts

(1185)

LEGO Clothing

(1037)

LEGO Books

(236)

LEGO Bags

(53)

Extras

(636)
LEGO Theme
ART

(7)

Adidas

(1)

Architecture

(19)

Boost

(3)

Brick Sketches

(5)

Brickheadz

(34)

City

(222)

Classic

(163)

Creator

(87)

DC Batman

(206)

DC Comics Super Heroes

(23)

DOTS

(37)

DUPLO

(88)

Dimensions

(3)

Disney

(44)

Fantastic Beasts

(3)

Friends

(161)

Harry Potter

(62)

Hero Factory

(2)

Hidden Side

(13)

Ideas

(19)

Jurassic World

(59)

LEGOLAND

(5)

Legends of Chima

(1)

Lord of the Rings

(1)

Marvel Avengers

(27)

Marvel Super Heroes

(22)

Mindstorms

(24)

Minecraft

(26)

Minifigures

(37)

Minions

(6)

Monkey Kid

(13)

Nexo Knights

(1)

Ninjago

(275)

Overwatch

(4)

Power Functions

(19)

Powered UP

(15)

Powerpuff Girls

(1)

Racers

(1)

SPIKE™ Prime

(7)

Serious Play

(7)

Simpsons

(2)

Speed Champions

(38)

Star Wars

(144)

Stranger Things

(1)

Super Mario

(34)

Technic

(59)

The Batman Movie

(29)

The LEGO Movie 2

(34)

Toy Story 4

(5)

Trolls

(6)

UniKitty

(4)

Vidiyo

(17)

WeDo

(6)

xtra

(9)

Meer
Minder
Price
Under €5

(600)

Under €10

(1415)

Under €20

(2959)

Under €30

(3573)

Under €40

(3763)

Under €50

(3858)

Under €100

(4102)

Under €200

(4214)

Under €1000

(4276)

Meer
Minder
Brand
LEGO

(3055)

LEGO Education

(51)

LEGOwear

(1016)

BRICKshop

(12)

Duracell

(4)

FaBiox

(1)

GalaxyArms

(1)

Hubelino

(14)

SBRICK

(2)

Varta

(11)

LEGO IKEA

(4)

Other manufacturers

(91)

Meer
Minder
Age
from 1 years

(4)

from 1½ years

(25)

from 2 years

(82)

from 3 years

(232)

from 4 years

(1554)

from 5 years

(387)

from 6 years

(737)

from 7 years

(358)

from 8 years

(299)

from 9 years

(170)

from 10 years

(219)

from 11 years

(16)

from 12 years

(34)

from 13 years

(5)

from 14 years

(12)

from 15 years

(5)

from 16 years

(43)

from 18 years

(56)

from 21 years

(5)

Meer
Minder
Gender
Boy

(1522)

Girl

(407)

Boy/Girl

(1186)
Speciaal
Special day
Black Friday

(1)

Brith Day

(15)

Christmas

(39)

Easter

(6)

Fathers Day

(6)

Halloween

(28)

Marrige

(2)

Mothers Day

(7)

New Year

(6)

Thanksgiving

(1)

Valentine

(5)

Alle opties
Verberg opties
Discount
Discount: 90%

(2)

Discount: 80%

(17)

Discount: 75%

(2)

Discount: 70%

(7)

Discount: 60%

(2)

Discount: 51%

(1)

Discount: 50%

(72)

Discount: 40%

(10)

Discount: 33%

(15)

Discount: 30%

(37)

Discount: 25%

(95)

Discount: 20%

(292)

Discount: 15%

(299)

Discount: 10%

(38)

Alle opties
Verberg opties
Reviews
5 stars

(2225)

4 stars

(119)

3 stars

(14)

2 stars

(1)

1 stars

(1)

Alle opties
Verberg opties
Stock
Not available

(375)

In Stock

(3879)

Coming soon

(22)

Preorder

(4)

Alle opties
Verberg opties
Year
2022

(2)

2021

(1027)

2020

(863)

2019

(469)

2018

(264)

2017

(183)

2016

(115)

2015

(97)

2014

(42)

2013

(66)

2012

(60)

2011

(46)

2010

(135)

2009

(61)

2008

(48)

2007

(15)

2006

(25)

2005

(13)

2004

(45)

2003

(13)

2002

(15)

2001

(10)

2000

(26)

1999

(20)

1998

(18)

1997

(16)

1996

(21)

1995

(12)

1994

(4)

1993

(11)

1992

(11)

1991

(12)

1990

(18)

1989

(3)

1988

(9)

1987

(23)

1986

(3)

1985

(30)

1984

(19)

1983

(8)

1982

(9)

1981

(2)

1980

(44)

1979

(21)

1978

(41)

1977

(39)

1976

(23)

1973

(14)

1972

(26)

1971

(3)

1970

(9)

1967

(4)

1966

(1)

1965

(14)

1964

(8)

1962

(63)

1961

(7)

1959

(35)

1958

(4)

1957

(3)

1956

(3)

1954

(20)

Alle opties
Verberg opties

LEGO Communities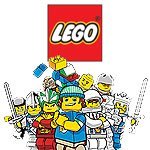 Op internet zijn heel veel leuke LEGO fan sites te vinden. Dit zijn veelal clubs en verenigingen, maar ook particulieren bouwen de meest fantastische websites over hun favoriete hobby: LEGO. Neem een kijkje bij de onderstaande weblinks, u zult er zeker veel plezier aan beleven.

Mega assortment


Wrapped with care


Quick shipment


Free products


Super Deals


Safe & Reliable


Click & Collect
Way faster than estimated time of arrival, HIGHLY recommend this shop. Thank you for everything
I buy quite a lot of Lego and have ordered twice from Brickshop. The orders arrived on time, and their next day service is excellent. On top of that they were very competitive. Brickshop will be my first stop when buying lego from now on.
Fantastic fast service. Picked, Packed and posted immediately. Exactly what customers want, thank you
Extremely quick and professional service! The legos were shipped on the the day of the order and arrived the next day, exactly during the indicated slot! Couldn't ask for more! Great job, Brickshop!
Very fast processing and excellent communication. This was our second time purchasing with Brickshop and we are very happy. Love the extended range of products available.