BRICKshop ships World Wide!
Please be advised that there are countries where it is not possible to send parcels to. This situation changes by day. Please check if your country is impacted. If our provider declines sending your order, we will notify you and return the billed amount.
All items ordered will be packaged with care, professionally and secure. All shipments include track & trace and insurance. You can track your order online. Shipping is conducted by PostNL or DHL Express. The fees charged when placing an order cover the delivery preparation costs and the delivery costs themselves.
---
Selects your country to see options, arrival time and pricing!
---

DHL Express On Demand Delivery is now possible for all countries within Europe, starting from €15,99 depending on your destination and weight of your order. From now on our customers will receive their online purchases when it suits them. DHL On Demand Delivery (ODD) offers recipients various handy and flexible delivery options. In other words, our customers can choose when and where DHL Express delivers the parcel. DHL Express thereby ensures that the delivery is as smooth as the online purchase.
ODD from DHL Express offers the recipient flexibility. Choose where and when your shipment is delivered.
With ODD you are proactively informed about the journey your shipment is making.
The recipient decides online what delivery option suits them.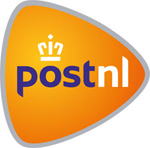 PostNL offers the largest and fastest selection of delivery options within The Netherlands and Belgium. The international network however is somewhat slower, but still a reliable and good solution in most cases. If you choose PostNL you are able to locate your parcel via online tracking. It could occur, of course, that the postman will not find anyone at home at the time of delivery. For standard deliveries within The Netherlands, the 'not-at-home-code' can be used to inform the postman when you would want him to return.
For shipments to The Netherlands and Belgium, it is also possible to make use of the 'PakjeGemak'-service (Easy Use-service). More than 3,000 A-rated locations can be found using the locator. The PostNL post offices are sited in, amongst others, supermarkets, book shops and gas stations. This allows you to pick up your parcel on a time that suits you best. More than 750 venues are openend until 20:00! In short, 'PakjeGemak' puts you in command of your own delivery.
Please contact us as soon as possible if you receive a parcel that differs from your order. We kindly ask you to use our contact sheet and mention your order details. The contact sheet can be found in the 'information - contact' menu.
BRICKshop does not deliver split orders. Therefore, do not combine pre-order items with items you wish to receive sooner. Place two separate orders instead please.
The Netherlands
FREE deliveries over €100 (including track and trace)

PostNL 'No Hurry': €2,99 for orders starting at 30 euro (not avaialble for pre-orders)
PostNL Standard Delivery: € 4,99
PostNL PakjeGemak (Easy Use-service): € 4,99
PostNL Standard Delivery + home address

only

: +€0,99
PostNL 'Extra Zeker Pakket' (Insured Parcel): +€1,99
PostNL Evening delivery: + €1,99
DHL Express Next Day Delivery starting from €15,99
Belgium
FREE deliveries over €100 (including track and trace)

PostNL 'No Hurry': €3,99 for orders starting at 30 euro (not avaialble for pre-orders)
PostNL Insured Parcel: € 5,99
PostNL PakjeGemak (Easy Use-service): € 5,99
DHL Express Next Day Delivery starting at €15,99
Germany
Free deliveries over €100,- (including track and trace)
PostNL Insured parcel with track and trace: € 5,99
DHL Express Next Day Delivery starting at €19,99