Product Filter
Category
Sets

(1172)

LEGO Parts

(1641)

LEGO Clothing

(1457)

LEGO Books

(271)

LEGO Bags

(75)

Extras

(612)
LEGO Theme
ART

(10)

Adidas

(1)

Architecture

(14)

Boost

(1)

BricQ

(4)

Brick Sketches

(4)

Brickheadz

(29)

City

(313)

Classic

(274)

Creator

(92)

DC Batman

(263)

DC Super Heroes

(17)

DOTS

(56)

DUPLO

(119)

Dimensions

(2)

Disney

(57)

Elves

(1)

Fantastic Beasts

(1)

Friends

(139)

Ghostbusters

(1)

Harry Potter

(69)

Hidden Side

(5)

House

(4)

Ideas

(19)

Jurassic World

(115)

LEGOLAND

(7)

Lord of the Rings

(1)

MARVEL

(68)

Mindstorms

(15)

Minecraft

(35)

Minifigures

(42)

Minions

(6)

Monkey Kid

(12)

Nexo Knights

(3)

Ninjago

(447)

Overwatch

(1)

Power Functions

(10)

Powered UP

(19)

SPIKE™ Prime

(8)

Serious Play

(6)

Simpsons

(2)

Speed Champions

(39)

Star Wars

(129)

Stranger Things

(1)

Super Mario

(43)

Technic

(61)

The Batman Movie

(4)

The LEGO Movie 2

(11)

Toy Story 4

(1)

UniKitty

(2)

Vidiyo

(1)

WeDo

(4)

xtra

(7)

Meer
Minder
Price
Under €5

(734)

Under €10

(1731)

Under €20

(3668)

Under €30

(4418)

Under €40

(4614)

Under €50

(4736)

Under €100

(5023)

Under €200

(5160)

Under €1000

(5225)

Meer
Minder
Brand
LEGO

(3588)

LEGO Education

(49)

LEGOwear

(1457)

BRICKshop

(12)

Duracell

(3)

FaBiox

(1)

Hubelino

(12)

SBRICK

(1)

Varta

(11)

LEGO IKEA

(4)

Other manufacturers

(80)

Meer
Minder
Age
from 1 years

(4)

from 1½ years

(51)

from 2 years

(107)

from 3 years

(262)

from 4 years

(2099)

from 5 years

(454)

from 6 years

(842)

from 7 years

(370)

from 8 years

(368)

from 9 years

(221)

from 10 years

(227)

from 11 years

(12)

from 12 years

(29)

from 13 years

(5)

from 14 years

(8)

from 15 years

(5)

from 16 years

(40)

from 18 years

(87)

Meer
Minder
Gender
Boy

(1944)

Girl

(437)

Boy/Girl

(1161)
Speciaal
Special day
Brith Day

(21)

Christmas

(44)

Drive What You Love

(24)

Easter

(6)

Fathers Day

(5)

Halloween

(20)

Marriage

(2)

New Year

(7)

Valentine

(5)

Alle opties
Verberg opties
Discount
Discount: 100%

(1)

Discount: 90%

(2)

Discount: 80%

(6)

Discount: 70%

(2)

Discount: 60%

(2)

Discount: 51%

(12)

Discount: 50%

(100)

Discount: 49%

(2)

Discount: 40%

(2)

Discount: 33%

(1)

Discount: 30%

(90)

Discount: 25%

(83)

Discount: 20%

(292)

Discount: 15%

(183)

Discount: 10%

(51)

Alle opties
Verberg opties
Offer
Reviews
5 stars

(2545)

4 stars

(114)

3 stars

(8)

2 stars

(2)

1 stars

(3)

Alle opties
Verberg opties
Stock
Not available

(788)

In Stock

(4346)

Coming soon

(96)

Alle opties
Verberg opties
Year
2022

(600)

2021

(1381)

2020

(736)

2019

(358)

2018

(197)

2017

(135)

2016

(98)

2015

(100)

2014

(41)

2013

(48)

2012

(62)

2011

(55)

2010

(149)

2009

(82)

2008

(69)

2007

(23)

2006

(41)

2005

(23)

2004

(60)

2003

(18)

2002

(25)

2001

(15)

2000

(29)

1999

(32)

1998

(15)

1997

(18)

1996

(28)

1995

(19)

1994

(6)

1993

(16)

1992

(14)

1991

(17)

1990

(23)

1989

(3)

1988

(15)

1987

(31)

1986

(5)

1985

(28)

1984

(11)

1983

(8)

1982

(6)

1981

(4)

1980

(61)

1979

(24)

1978

(41)

1977

(71)

1976

(32)

1973

(20)

1972

(39)

1971

(7)

1970

(18)

1969

(48)

1967

(6)

1966

(4)

1964

(12)

1963

(21)

1962

(70)

1961

(13)

1959

(49)

1958

(9)

1957

(4)

1956

(5)

1954

(27)

Alle opties
Verberg opties

Monday, 11 June 2007 15:41 |

Last Updated on Wednesday, 10 March 2021 15:25 |

Written by EAJW de Goeij - Pieterse

BRICKshop Holland B.V.
Einsteinstraat 5
4207 HW Gorinchem
The Netherlands

Phone: 0183-854052
Email: [email protected]
Website: http://www.brickshop.eu/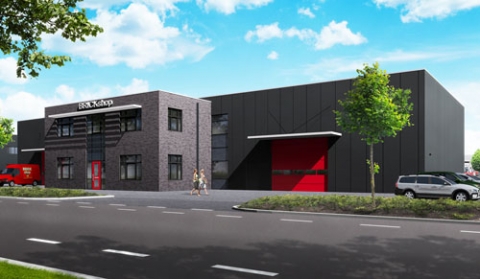 BRICKshop distribution centre
Address for picking up orders (as soon as you have been notified):
BRICKshop LEGO Store
Langendijk 50
4201 CJ Gorinchem
The Netherlands

Please communicate with us through mail, not through phone, if you have any questions about orders, invoices and sets.

Other important details
KvK number Rivierenland te Tiel: 11064182
VAT-ID The Netherlands: NL822187681B01
VAT-ID Belgium: BE0500767448
VAT-ID Germany: DE326436526
VAT-ID United Kingdom: VRN372587759
EORI number NL: NL822187681
EORI number UK: GB372587759000
---
---

Mega assortment


Wrapped with care


Quick shipment


Free products


Super Deals


Safe & Reliable


Click & Collect
Superschneller Versand, alles super. Danke für die Geschenke Werde bestimmt öfters bestellen.
Good Website, correct item descriptions, huge assortiment and super quick delivery to Germany. Thumbs up!
Took a bit longer to arrive than expected but I think that this was the carrier's fault, not the company. It was very well packed an arrived in perfect condition to me. 5⭐⭐⭐⭐⭐ Very good communication between the company and myself.
Fast with very good Price. Good idea the free kit received. The best of the best would be if above a certain Order amount, the Shipping fees are free..
Fantastic service! I was in doubt before i brought anything as it was not in the UK but the service and price was amazing i will only ever buy Lego from here from now on