Product Filter
Category
Sets

(1131)

LEGO Parts

(1185)

LEGO Clothing

(1037)

LEGO Books

(236)

LEGO Bags

(53)

Extras

(636)
LEGO Theme
ART

(7)

Adidas

(1)

Architecture

(19)

Boost

(3)

Brick Sketches

(5)

Brickheadz

(34)

City

(222)

Classic

(163)

Creator

(87)

DC Batman

(206)

DC Comics Super Heroes

(23)

DOTS

(37)

DUPLO

(88)

Dimensions

(3)

Disney

(44)

Fantastic Beasts

(3)

Friends

(161)

Harry Potter

(62)

Hero Factory

(2)

Hidden Side

(13)

Ideas

(19)

Jurassic World

(59)

LEGOLAND

(5)

Legends of Chima

(1)

Lord of the Rings

(1)

Marvel Avengers

(27)

Marvel Super Heroes

(22)

Mindstorms

(24)

Minecraft

(26)

Minifigures

(37)

Minions

(6)

Monkey Kid

(13)

Nexo Knights

(1)

Ninjago

(275)

Overwatch

(4)

Power Functions

(19)

Powered UP

(15)

Powerpuff Girls

(1)

Racers

(1)

SPIKE™ Prime

(7)

Serious Play

(7)

Simpsons

(2)

Speed Champions

(38)

Star Wars

(144)

Stranger Things

(1)

Super Mario

(34)

Technic

(59)

The Batman Movie

(29)

The LEGO Movie 2

(34)

Toy Story 4

(5)

Trolls

(6)

UniKitty

(4)

Vidiyo

(17)

WeDo

(6)

xtra

(9)

Meer
Minder
Price
Under €5

(600)

Under €10

(1415)

Under €20

(2959)

Under €30

(3573)

Under €40

(3763)

Under €50

(3858)

Under €100

(4102)

Under €200

(4214)

Under €1000

(4276)

Meer
Minder
Brand
LEGO

(3055)

LEGO Education

(51)

LEGOwear

(1016)

BRICKshop

(12)

Duracell

(4)

FaBiox

(1)

GalaxyArms

(1)

Hubelino

(14)

SBRICK

(2)

Varta

(11)

LEGO IKEA

(4)

Other manufacturers

(91)

Meer
Minder
Age
from 1 years

(4)

from 1½ years

(25)

from 2 years

(82)

from 3 years

(232)

from 4 years

(1554)

from 5 years

(387)

from 6 years

(737)

from 7 years

(358)

from 8 years

(299)

from 9 years

(170)

from 10 years

(219)

from 11 years

(16)

from 12 years

(34)

from 13 years

(5)

from 14 years

(12)

from 15 years

(5)

from 16 years

(43)

from 18 years

(56)

from 21 years

(5)

Meer
Minder
Gender
Boy

(1522)

Girl

(407)

Boy/Girl

(1186)
Speciaal
Special day
Black Friday

(1)

Brith Day

(15)

Christmas

(39)

Easter

(6)

Fathers Day

(6)

Halloween

(28)

Marrige

(2)

Mothers Day

(7)

New Year

(6)

Thanksgiving

(1)

Valentine

(5)

Alle opties
Verberg opties
Discount
Discount: 90%

(2)

Discount: 80%

(17)

Discount: 75%

(2)

Discount: 70%

(7)

Discount: 60%

(2)

Discount: 51%

(1)

Discount: 50%

(72)

Discount: 40%

(10)

Discount: 33%

(15)

Discount: 30%

(37)

Discount: 25%

(95)

Discount: 20%

(292)

Discount: 15%

(299)

Discount: 10%

(38)

Alle opties
Verberg opties
Reviews
5 stars

(2225)

4 stars

(119)

3 stars

(14)

2 stars

(1)

1 stars

(1)

Alle opties
Verberg opties
Stock
Not available

(375)

In Stock

(3879)

Coming soon

(22)

Preorder

(4)

Alle opties
Verberg opties
Year
2022

(2)

2021

(1027)

2020

(863)

2019

(469)

2018

(264)

2017

(183)

2016

(115)

2015

(97)

2014

(42)

2013

(66)

2012

(60)

2011

(46)

2010

(135)

2009

(61)

2008

(48)

2007

(15)

2006

(25)

2005

(13)

2004

(45)

2003

(13)

2002

(15)

2001

(10)

2000

(26)

1999

(20)

1998

(18)

1997

(16)

1996

(21)

1995

(12)

1994

(4)

1993

(11)

1992

(11)

1991

(12)

1990

(18)

1989

(3)

1988

(9)

1987

(23)

1986

(3)

1985

(30)

1984

(19)

1983

(8)

1982

(9)

1981

(2)

1980

(44)

1979

(21)

1978

(41)

1977

(39)

1976

(23)

1973

(14)

1972

(26)

1971

(3)

1970

(9)

1967

(4)

1966

(1)

1965

(14)

1964

(8)

1962

(63)

1961

(7)

1959

(35)

1958

(4)

1957

(3)

1956

(3)

1954

(20)

Alle opties
Verberg opties
LEGO Towels

This category features LEGO beach and bath towels in various sizes, colours and themes. Ideal to take with you on holiday, to swimming class or just to use in your own bathroom!
#1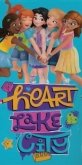 #2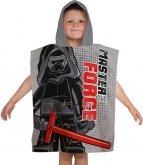 Results 1 - 2 of 2

Mega assortment


Wrapped with care


Quick shipment


Free products


Super Deals


Safe & Reliable


Click & Collect
The service was great: fast, cheap and transperent. Just that I had to sign on and it was not possible to order as a guest is a shortcoming. But in the end it won't metter, since I surely will order again.
Really quick order processing and 2 day delivery from shop to my door in UK. Excellent service
Fast shipping and delivery, very good prices, i am very happy with this order
EXTREMELY fast overseas shipping. I was blown away. Great service and great prices. You have a new fan in the USA!
easy order, quickly processed and delivered in a couple of days! The service is perfect