Product Filter
Category
Sets

(1345)

LEGO Parts

(1513)

LEGO Clothing

(1486)

LEGO Books

(197)

LEGO Bags

(40)

Extras

(662)
LEGO Theme
(2324)

ART

(14)

Architecture

(13)

Avatar

(9)

Batman

(275)

Brick Sketches

(5)

Brickheadz

(39)

City

(321)

Classic

(298)

Creator

(65)

DC Super Heroes

(10)

DOTS

(52)

DREAMZzz

(11)

DUPLO

(102)

Disney

(67)

Friends

(151)

Gaby's Dollhouse

(4)

Harry Potter

(159)

House

(2)

Icons

(65)

Ideas

(36)

Indiana Jones

(3)

Jurassic World

(101)

LEGOLAND

(4)

Lord of the Rings

(1)

MARVEL

(96)

Mindstorms

(4)

Minecraft

(53)

Minifigures

(48)

Minions

(3)

Monkie Kid

(11)

Nexo Knights

(1)

Ninjago

(526)

Power Functions

(5)

Powered UP

(13)

SPIKE™ Prime

(2)

Serious Play

(4)

Sonic

(5)

Speed Champions

(34)

Star Wars

(117)

Super Mario

(59)

Technic

(64)

The LEGO Movie 2

(1)

Vidiyo

(14)

xtra

(3)

More
Less
Price
Under €5

(837)

Under €10

(1865)

Under €20

(3477)

Under €30

(4322)

Under €40

(4600)

Under €50

(4723)

Under €100

(4989)

Under €200

(5154)

Under €1000

(5238)

More
Less
Brand
LEGO

(3668)

LEGO Education

(11)

LEGOwear

(1486)

BRICKshop

(13)

Duracell

(4)

Hubelino

(35)

Varta

(11)

LEGO IKEA

(4)

Other manufacturers

(9)

More
Less
Age
from 1 years

(3)

from 1½ years

(59)

from 2 years

(95)

from 3 years

(274)

from 4 years

(2001)

from 5 years

(478)

from 6 years

(852)

from 7 years

(373)

from 8 years

(362)

from 9 years

(255)

from 10 years

(215)

from 11 years

(11)

from 12 years

(30)

from 14 years

(7)

from 15 years

(1)

from 16 years

(31)

from 18 years

(151)

More
Less
Gender
Boy

(1682)

Girl

(406)

Boy/Girl

(1545)
Special
Special day
Brith Day

(24)

Christmas

(49)

Easter

(8)

Halloween

(20)

Marriage

(1)

Mothers Day

(11)

New Year

(11)

Summer Deals

(1)

Thanksgiving

(1)

Valentine

(4)

All Options
Hide Options
Discount
Discount: 100%

(4)

Discount: 80%

(6)

Discount: 75%

(3)

Discount: 70%

(1)

Discount: 60%

(2)

Discount: 51%

(17)

Discount: 50%

(415)

Discount: 49%

(6)

Discount: 40%

(10)

Discount: 34%

(1)

Discount: 30%

(105)

Discount: 25%

(291)

Discount: 20%

(370)

Discount: 15%

(204)

Discount: 10%

(32)

All Options
Hide Options
Reviews
5 stars

(2695)

4 stars

(71)

3 stars

(5)

1 stars

(3)

All Options
Hide Options
Stock
Not available

(454)

In Stock

(4785)

Coming soon

(4)

All Options
Hide Options
Year
2023

(885)

2022

(754)

2021

(1064)

2020

(506)

2019

(278)

2018

(171)

2017

(106)

2016

(80)

2015

(69)

2014

(30)

2013

(58)

2012

(57)

2011

(49)

2010

(140)

2009

(84)

2008

(50)

2007

(13)

2006

(33)

2005

(28)

2004

(47)

2003

(12)

2002

(21)

2001

(12)

2000

(25)

1999

(31)

1998

(19)

1997

(19)

1996

(24)

1995

(19)

1994

(7)

1993

(15)

1992

(11)

1991

(10)

1990

(16)

1989

(2)

1988

(7)

1987

(27)

1986

(5)

1985

(30)

1984

(21)

1983

(9)

1982

(8)

1981

(3)

1980

(46)

1979

(17)

1978

(45)

1977

(53)

1976

(24)

1973

(12)

1972

(33)

1971

(4)

1970

(2)

1969

(1)

1967

(1)

1966

(3)

1964

(2)

1963

(20)

1962

(63)

1961

(20)

1959

(13)

1958

(1)

1957

(4)

1956

(1)

1954

(20)

All Options
Hide Options
LEGO VIDIYO

LEGO VIDIYO is a music video maker for kids that combines classic bricks with high-end AR technology to give kids a new way to interact with their digital device! Because it's a pity if creative children only look at content... they also have to be able to make it themselves.
#1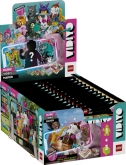 € 60,00
Retail price: € 119,99
#2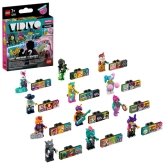 € 2,50
Retail price: € 4,99
Results 1 - 2 of 2

Mega assortment


Wrapped with care


Quick shipment


Free products


Super Deals


Safe & Reliable


Click & Collect
Amazing and quick service. Adres auto corrected to my old adres and only noticed after paying. they fixed it within 30min for me.
As a first-time buyer, I was excited about how it would go, but it has been a really good experience. Fast delivery and great selection. I will definitely shop at BrickShop again.
From:
Morten Yde Søndergaard
Good communication with customer service. My order came one day late. But it's not big of a deal.
I RECOMMEND BUYING ON THIS SITE. My order was 50€ bucks off compared to the LEGO store but it was exactly the same package, about the delivery it was actually early (which is good but I missed the package) although I was able to put a new delivery date very easily.
About postnl : too large delivery time period 8 to 21h is too mutch. Gives us a message on the delivery date about thé delivery Time around 2 or 3 hours