Product Filter
Category
Sets

(1129)

LEGO Parts

(1329)

LEGO Clothing

(1037)

LEGO Books

(236)

LEGO Bags

(53)

Extras

(636)
LEGO Theme
ART

(7)

Adidas

(1)

Architecture

(19)

Boost

(3)

Brick Sketches

(5)

Brickheadz

(34)

City

(222)

Classic

(163)

Creator

(87)

DC Batman

(206)

DC Comics Super Heroes

(23)

DOTS

(37)

DUPLO

(88)

Dimensions

(3)

Disney

(44)

Fantastic Beasts

(3)

Friends

(161)

Harry Potter

(62)

Hero Factory

(2)

Hidden Side

(13)

Ideas

(18)

Jurassic World

(59)

LEGOLAND

(5)

Legends of Chima

(1)

Lord of the Rings

(1)

Marvel Avengers

(27)

Marvel Super Heroes

(22)

Mindstorms

(24)

Minecraft

(26)

Minifigures

(37)

Minions

(6)

Monkey Kid

(13)

Nexo Knights

(1)

Ninjago

(275)

Overwatch

(4)

Power Functions

(19)

Powered UP

(15)

Powerpuff Girls

(1)

Racers

(1)

SPIKE™ Prime

(7)

Serious Play

(7)

Simpsons

(2)

Speed Champions

(38)

Star Wars

(143)

Stranger Things

(1)

Super Mario

(34)

Technic

(59)

The Batman Movie

(29)

The LEGO Movie 2

(34)

Toy Story 4

(5)

Trolls

(6)

UniKitty

(4)

Vidiyo

(17)

WeDo

(6)

xtra

(9)

More
Less
Price
Under €5

(653)

Under €10

(1515)

Under €20

(3087)

Under €30

(3708)

Under €40

(3903)

Under €50

(4001)

Under €100

(4244)

Under €200

(4356)

Under €1000

(4418)

More
Less
Brand
LEGO

(3194)

LEGO Education

(51)

LEGOwear

(1016)

BRICKshop

(12)

Duracell

(4)

FaBiox

(1)

GalaxyArms

(1)

Hubelino

(14)

SBRICK

(2)

Varta

(11)

LEGO IKEA

(4)

Other manufacturers

(91)

More
Less
Age
from 1 years

(4)

from 1½ years

(25)

from 2 years

(82)

from 3 years

(233)

from 4 years

(1694)

from 5 years

(388)

from 6 years

(737)

from 7 years

(359)

from 8 years

(298)

from 9 years

(170)

from 10 years

(220)

from 11 years

(16)

from 12 years

(34)

from 13 years

(5)

from 14 years

(12)

from 15 years

(5)

from 16 years

(43)

from 18 years

(55)

from 21 years

(5)

More
Less
Gender
Boy

(1521)

Girl

(407)

Boy/Girl

(1195)
Special
Special day
Black Friday

(1)

Brith Day

(15)

Christmas

(39)

Easter

(6)

Fathers Day

(6)

Halloween

(28)

Marrige

(2)

Mothers Day

(7)

New Year

(6)

Thanksgiving

(1)

Valentine

(5)

All Options
Hide Options
Discount
Discount: 90%

(2)

Discount: 80%

(17)

Discount: 75%

(2)

Discount: 70%

(7)

Discount: 60%

(2)

Discount: 51%

(1)

Discount: 50%

(75)

Discount: 40%

(10)

Discount: 33%

(15)

Discount: 30%

(37)

Discount: 25%

(95)

Discount: 20%

(293)

Discount: 15%

(287)

Discount: 10%

(38)

All Options
Hide Options
Reviews
5 stars

(2299)

4 stars

(119)

3 stars

(15)

2 stars

(1)

1 stars

(1)

All Options
Hide Options
Stock
Not available

(500)

In Stock

(3878)

Coming soon

(35)

Preorder

(9)

All Options
Hide Options
Year
2022

(2)

2021

(1025)

2020

(863)

2019

(469)

2018

(264)

2017

(183)

2016

(116)

2015

(100)

2014

(44)

2013

(68)

2012

(65)

2011

(54)

2010

(138)

2009

(68)

2008

(60)

2007

(20)

2006

(27)

2005

(15)

2004

(54)

2003

(15)

2002

(18)

2001

(13)

2000

(26)

1999

(22)

1998

(21)

1997

(21)

1996

(26)

1995

(15)

1994

(4)

1993

(12)

1992

(11)

1991

(13)

1990

(19)

1989

(4)

1988

(9)

1987

(27)

1986

(4)

1985

(32)

1984

(22)

1983

(8)

1982

(9)

1981

(2)

1980

(46)

1979

(25)

1978

(46)

1977

(47)

1976

(25)

1975

(1)

1973

(14)

1972

(26)

1971

(4)

1970

(13)

1967

(4)

1966

(1)

1965

(15)

1964

(8)

1962

(72)

1961

(7)

1959

(37)

1958

(6)

1957

(3)

1956

(3)

1954

(21)

All Options
Hide Options
LEGO Boost
LEGO BOOST lets children create models with motors and sensors, and then bring their creations to life through simple, icon-based coding commands. The free LEGO BOOST tablet app includes easy step-by-step building instructions for creating and coding multifunctional models.
#1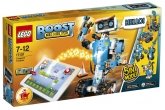 € 135,99
Retail price: € 159,99

Mega assortment


Wrapped with care


Quick shipment


Free products


Super Deals


Safe & Reliable


Click & Collect
Fast shipping from NL to DE, perfectly safe packaging, best price offers. will order again from this shop in the future for sure.
servizio veloce il giorno dopo avevo il prodotto con elaorazione dati istantanea
Det er en rigtig god side, den kan jeg kun anbefale.. Hurtig levering til Dk
From:
Pernille Sofie Søndergaard Alexandersen
Good service, the product arrived in time, it was securely packaged and arrived in a perfect condition. No complaints at all.
From:
Péter Gergely Molnár
fast and well packaged shipping (in gray lego outer packaging). everything is fine - with great pleasure again