Product Filter
Category
Sets

(1168)

LEGO Parts

(1776)

LEGO Clothing

(1305)

LEGO Books

(202)

LEGO Bags

(60)

Extras

(641)
LEGO Theme
ART

(12)

Architecture

(13)

Avatar

(9)

Bionicle

(1)

BricQ

(3)

Brick Sketches

(5)

Brickheadz

(13)

City

(309)

Classic

(261)

Creator

(51)

DC Batman

(241)

DC Super Heroes

(13)

DOTS

(57)

DUPLO

(93)

Dimensions

(2)

Disney

(56)

Fantastic Beasts

(1)

Friends

(144)

Ghostbusters

(1)

Harry Potter

(77)

Hidden Side

(1)

House

(2)

Icons

(53)

Ideas

(31)

Jurassic World

(99)

LEGOLAND

(6)

Lord of the Rings

(1)

MARVEL

(76)

Mindstorms

(7)

Minecraft

(41)

Minifigures

(42)

Minions

(5)

Monkey Kid

(9)

Nexo Knights

(1)

Ninjago

(413)

Power Functions

(7)

Powered UP

(13)

SPIKE™ Prime

(4)

Serious Play

(4)

Speed Champions

(39)

Star Wars

(121)

Super Mario

(53)

Technic

(66)

The Batman Movie

(2)

The LEGO Movie 2

(8)

Vidiyo

(11)

WeDo

(3)

xtra

(3)

More
Less
Price
Under €5

(820)

Under €10

(1983)

Under €20

(3673)

Under €30

(4336)

Under €40

(4572)

Under €50

(4701)

Under €100

(4927)

Under €200

(5064)

Under €1000

(5146)

More
Less
Brand
LEGO

(3733)

LEGO Education

(20)

LEGOwear

(1305)

BRICKshop

(12)

Duracell

(5)

Hubelino

(11)

Librero

(2)

SBRICK

(1)

Varta

(11)

LEGO IKEA

(4)

Other manufacturers

(41)

More
Less
Age
from 1 years

(3)

from 1½ years

(55)

from 2 years

(90)

from 3 years

(260)

from 4 years

(2208)

from 5 years

(431)

from 6 years

(820)

from 7 years

(339)

from 8 years

(320)

from 9 years

(213)

from 10 years

(170)

from 11 years

(12)

from 12 years

(26)

from 13 years

(3)

from 14 years

(6)

from 15 years

(3)

from 16 years

(33)

from 18 years

(114)

More
Less
Gender
Boy

(1752)

Girl

(423)

Boy/Girl

(1145)
Special
Special day
Brith Day

(16)

Christmas

(48)

Easter

(8)

Halloween

(18)

Marriage

(1)

New Year

(9)

Valentine

(11)

All Options
Hide Options
Discount
Discount: 90%

(2)

Discount: 80%

(5)

Discount: 75%

(3)

Discount: 70%

(2)

Discount: 60%

(3)

Discount: 51%

(12)

Discount: 50%

(477)

Discount: 49%

(6)

Discount: 40%

(16)

Discount: 30%

(262)

Discount: 25%

(115)

Discount: 20%

(225)

Discount: 15%

(180)

Discount: 10%

(11)

All Options
Hide Options
Reviews
5 stars

(2669)

4 stars

(75)

3 stars

(6)

2 stars

(1)

1 stars

(1)

All Options
Hide Options
Stock
Not available

(751)

In Stock

(4364)

Coming soon

(38)

All Options
Hide Options
Year
2023

(190)

2022

(754)

2021

(1174)

2020

(592)

2019

(328)

2018

(183)

2017

(118)

2016

(98)

2015

(81)

2014

(42)

2013

(64)

2012

(58)

2011

(46)

2010

(149)

2009

(91)

2008

(68)

2007

(23)

2006

(42)

2005

(23)

2004

(59)

2003

(18)

2002

(25)

2001

(19)

2000

(27)

1999

(35)

1998

(19)

1997

(22)

1996

(22)

1995

(24)

1994

(9)

1993

(19)

1992

(14)

1991

(16)

1990

(21)

1989

(6)

1988

(8)

1987

(37)

1986

(5)

1985

(27)

1984

(35)

1983

(10)

1982

(5)

1981

(4)

1980

(61)

1979

(22)

1978

(58)

1977

(72)

1976

(33)

1973

(20)

1972

(39)

1971

(6)

1970

(16)

1967

(2)

1966

(3)

1964

(13)

1963

(24)

1962

(72)

1961

(40)

1959

(21)

1958

(6)

1957

(4)

1956

(2)

1954

(23)

All Options
Hide Options
LEGO WeDO

Students can build and programme simple LEGO models using the WeDo construction set. LEGO WeDO is a part of LEGO Education and is a perfect fit for students an schools.
#1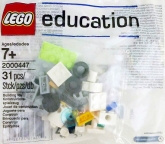 #2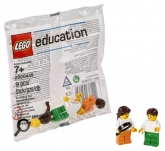 #3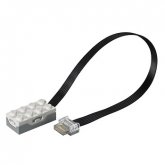 € 11,50
Retail price: € 22,99
Results 1 - 3 of 3

Mega assortment


Wrapped with care


Quick shipment


Free products


Super Deals


Safe & Reliable


Click & Collect
Fast delivery, very good packaging, delivery tracking flawless. Happy to be a customer. Will recommend. Thank you!
Goede en snelle levering, perfect verpakt met een leuk kaartje erbij. Al met al, zeer goed!
Quick & easy ordering process. Fast delivery & secure packaging. Will definitely order again.
Livré en France en à peine 4 jours. Excellent service d'expédition avec un emballage adapté.
Super! I have recommended your store to all my friends. Great assistant. Good prices. Excellent service.