Product Filter
Category
Sets

(1168)

LEGO Parts

(1776)

LEGO Clothing

(1305)

LEGO Books

(202)

LEGO Bags

(60)

Extras

(641)
LEGO Theme
ART

(12)

Architecture

(13)

Avatar

(9)

Bionicle

(1)

BricQ

(3)

Brick Sketches

(5)

Brickheadz

(13)

City

(309)

Classic

(261)

Creator

(51)

DC Batman

(241)

DC Super Heroes

(13)

DOTS

(57)

DUPLO

(93)

Dimensions

(2)

Disney

(56)

Fantastic Beasts

(1)

Friends

(144)

Ghostbusters

(1)

Harry Potter

(77)

Hidden Side

(1)

House

(2)

Icons

(53)

Ideas

(31)

Jurassic World

(99)

LEGOLAND

(6)

Lord of the Rings

(1)

MARVEL

(76)

Mindstorms

(7)

Minecraft

(41)

Minifigures

(42)

Minions

(5)

Monkey Kid

(9)

Nexo Knights

(1)

Ninjago

(413)

Power Functions

(7)

Powered UP

(13)

SPIKE™ Prime

(4)

Serious Play

(4)

Speed Champions

(39)

Star Wars

(121)

Super Mario

(53)

Technic

(66)

The Batman Movie

(2)

The LEGO Movie 2

(8)

Vidiyo

(11)

WeDo

(3)

xtra

(3)

More
Less
Price
Under €5

(820)

Under €10

(1983)

Under €20

(3673)

Under €30

(4336)

Under €40

(4572)

Under €50

(4701)

Under €100

(4927)

Under €200

(5064)

Under €1000

(5146)

More
Less
Brand
LEGO

(3733)

LEGO Education

(20)

LEGOwear

(1305)

BRICKshop

(12)

Duracell

(5)

Hubelino

(11)

Librero

(2)

SBRICK

(1)

Varta

(11)

LEGO IKEA

(4)

Other manufacturers

(41)

More
Less
Age
from 1 years

(3)

from 1½ years

(55)

from 2 years

(90)

from 3 years

(260)

from 4 years

(2208)

from 5 years

(431)

from 6 years

(820)

from 7 years

(339)

from 8 years

(320)

from 9 years

(213)

from 10 years

(170)

from 11 years

(12)

from 12 years

(26)

from 13 years

(3)

from 14 years

(6)

from 15 years

(3)

from 16 years

(33)

from 18 years

(114)

More
Less
Gender
Boy

(1752)

Girl

(423)

Boy/Girl

(1145)
Special
Special day
Brith Day

(16)

Christmas

(48)

Easter

(8)

Halloween

(18)

Marriage

(1)

New Year

(9)

Valentine

(11)

All Options
Hide Options
Discount
Discount: 90%

(2)

Discount: 80%

(5)

Discount: 75%

(3)

Discount: 70%

(2)

Discount: 60%

(3)

Discount: 51%

(12)

Discount: 50%

(477)

Discount: 49%

(6)

Discount: 40%

(16)

Discount: 30%

(262)

Discount: 25%

(115)

Discount: 20%

(225)

Discount: 15%

(180)

Discount: 10%

(11)

All Options
Hide Options
Reviews
5 stars

(2669)

4 stars

(75)

3 stars

(6)

2 stars

(1)

1 stars

(1)

All Options
Hide Options
Stock
Not available

(751)

In Stock

(4364)

Coming soon

(38)

All Options
Hide Options
Year
2023

(190)

2022

(754)

2021

(1174)

2020

(592)

2019

(328)

2018

(183)

2017

(118)

2016

(98)

2015

(81)

2014

(42)

2013

(64)

2012

(58)

2011

(46)

2010

(149)

2009

(91)

2008

(68)

2007

(23)

2006

(42)

2005

(23)

2004

(59)

2003

(18)

2002

(25)

2001

(19)

2000

(27)

1999

(35)

1998

(19)

1997

(22)

1996

(22)

1995

(24)

1994

(9)

1993

(19)

1992

(14)

1991

(16)

1990

(21)

1989

(6)

1988

(8)

1987

(37)

1986

(5)

1985

(27)

1984

(35)

1983

(10)

1982

(5)

1981

(4)

1980

(61)

1979

(22)

1978

(58)

1977

(72)

1976

(33)

1973

(20)

1972

(39)

1971

(6)

1970

(16)

1967

(2)

1966

(3)

1964

(13)

1963

(24)

1962

(72)

1961

(40)

1959

(21)

1958

(6)

1957

(4)

1956

(2)

1954

(23)

All Options
Hide Options
LEGO xtra
LEGO Xtra, a new theme launched in 2018. The category features several polybags with accesories for your LEGO City.  
#1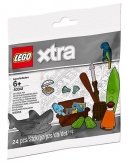 #2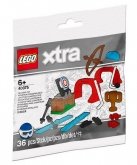 #3
Results 1 - 3 of 3

Mega assortment


Wrapped with care


Quick shipment


Free products


Super Deals


Safe & Reliable


Click & Collect
The product was delivered on time, much appreciated in the xmas time! Solid package, the LEGO box was delivered in perfect conditions.
very good and quick respond and delivery, as the toy was overpriced on amazon or was sell out in different shops in UK i decide for brickshop.eu and choose DHL and found that price with delivery was even cheaper than price in other stores+ small gift to choose.
First time I ordered here! Efficient tracking and fast delivery. Box was undamaged and in a perfect condition
Packaging could hav even better, as largest set in box was slightly dented upon arrival. I have no doubt that this was from the shipping process, but more precautions could hav been taken to prevent the front side of the box from being dented during the process.
Best price I could find. Smooth ordering with no hidden surprises like extra for postage appearing at the last second. Perfect condition upon arrival. Arrived a week early... from Holland to UK in 3 days total!!! Would use again and would recommend to anyone. Amazing