Product Filter
Category
Sets

(1159)

LEGO Parts

(1855)

LEGO Clothing

(1390)

LEGO Books

(207)

LEGO Bags

(72)

Extras

(611)
LEGO Theme
ART

(11)

Architecture

(12)

Avatar

(4)

BricQ

(4)

Brick Sketches

(2)

Brickheadz

(16)

City

(305)

Classic

(262)

Creator

(43)

DC Batman

(260)

DC Super Heroes

(16)

DOTS

(55)

DUPLO

(106)

Dimensions

(2)

Disney

(55)

Elves

(1)

Fantastic Beasts

(1)

Friends

(135)

Ghostbusters

(1)

Harry Potter

(67)

Hidden Side

(1)

House

(4)

Icons

(48)

Ideas

(23)

Jurassic World

(109)

LEGOLAND

(7)

Lord of the Rings

(1)

MARVEL

(66)

Mindstorms

(13)

Minecraft

(34)

Minifigures

(46)

Minions

(6)

Monkey Kid

(12)

Nexo Knights

(2)

Ninjago

(436)

Overwatch

(1)

Power Functions

(8)

Powered UP

(19)

SPIKE™ Prime

(8)

Serious Play

(4)

Simpsons

(1)

Speed Champions

(39)

Star Wars

(128)

Stranger Things

(1)

Super Mario

(48)

Technic

(60)

The Batman Movie

(2)

The LEGO Movie 2

(9)

UniKitty

(2)

Vidiyo

(14)

WeDo

(5)

xtra

(7)

More
Less
Price
Under €5

(842)

Under €10

(2006)

Under €20

(3842)

Under €30

(4485)

Under €40

(4695)

Under €50

(4826)

Under €100

(5076)

Under €200

(5222)

Under €1000

(5292)

More
Less
Brand
LEGO

(3778)

LEGO Education

(41)

LEGOwear

(1390)

BRICKshop

(12)

Duracell

(3)

Hubelino

(11)

SBRICK

(1)

Varta

(11)

LEGO IKEA

(4)

Other manufacturers

(35)

More
Less
Age
from 1 years

(4)

from 1½ years

(43)

from 2 years

(99)

from 3 years

(261)

from 4 years

(2295)

from 5 years

(441)

from 6 years

(821)

from 7 years

(344)

from 8 years

(334)

from 9 years

(217)

from 10 years

(196)

from 11 years

(13)

from 12 years

(28)

from 13 years

(4)

from 14 years

(8)

from 15 years

(5)

from 16 years

(38)

from 18 years

(97)

More
Less
Gender
Boy

(1851)

Girl

(421)

Boy/Girl

(1131)
Special
Special day
Brith Day

(21)

Christmas

(39)

Easter

(5)

Fathers Day

(4)

Halloween

(19)

Marriage

(2)

New Year

(7)

Valentine

(4)

All Options
Hide Options
Discount
Discount: 90%

(2)

Discount: 80%

(7)

Discount: 75%

(4)

Discount: 70%

(3)

Discount: 60%

(2)

Discount: 51%

(14)

Discount: 50%

(399)

Discount: 49%

(6)

Discount: 40%

(10)

Discount: 30%

(56)

Discount: 25%

(203)

Discount: 24%

(1)

Discount: 20%

(401)

Discount: 15%

(133)

Discount: 10%

(30)

All Options
Hide Options
Reviews
5 stars

(2569)

4 stars

(100)

3 stars

(7)

2 stars

(2)

1 stars

(3)

All Options
Hide Options
Stock
Not available

(710)

In Stock

(4562)

Coming soon

(24)

All Options
Hide Options
Year
2022

(678)

2021

(1338)

2020

(659)

2019

(345)

2018

(186)

2017

(124)

2016

(107)

2015

(90)

2014

(46)

2013

(57)

2012

(66)

2011

(53)

2010

(149)

2009

(96)

2008

(82)

2007

(26)

2006

(48)

2005

(26)

2004

(65)

2003

(22)

2002

(35)

2001

(21)

2000

(33)

1999

(42)

1998

(19)

1997

(28)

1996

(28)

1995

(21)

1994

(8)

1993

(19)

1992

(16)

1991

(14)

1990

(26)

1989

(5)

1988

(14)

1987

(29)

1986

(8)

1985

(31)

1984

(35)

1983

(10)

1982

(7)

1981

(3)

1980

(66)

1979

(24)

1978

(64)

1977

(71)

1976

(37)

1973

(22)

1972

(36)

1971

(5)

1970

(19)

1969

(1)

1967

(5)

1966

(4)

1964

(14)

1963

(22)

1962

(71)

1961

(44)

1959

(23)

1958

(9)

1957

(3)

1956

(4)

1954

(31)

All Options
Hide Options
SBrick

The LEGO Smartbrick can be controlled up to 100 meter distance with a smartphone or tablet with Bluetooth connection. Replace the 8884 Infra red receiver with this brick and control your LEGO models with your phone.  The SBrick is a small, high-tech receiver that can be connected to LEGO Power Functions, LED-lightning and other Power Functions.
#1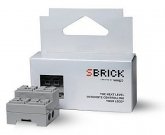 Mega assortment


Wrapped with care


Quick shipment


Free products


Super Deals


Safe & Reliable


Click & Collect
Excellent service ,easy to place an order. Website very easy to navigate. Had no trouble finding exactly what I was looking for. Prompt shipping and delivered with in two days of placing order.
First time ordered. Got my order in 3 days. Everything is awesome! Cool service ! Will order again!
Snel geleverd, duidelijke communicatie over alle tussenstappen. Hier zal ik nog bestellen.
From:
Joren van den Neste
Very happy with the order placement process and fast delivery. Received the package in less than 36hr.
Good service, nice products at good price and fast shipping.... just a "but": the postage costs (a bit cheaper and you would achieve 6 stars :D ) Recommended
From:
Josefina Salgado Armesto