BRICKshop ships to all countries in Europe!
The fees charged when placing an order cover the delivery preparation costs and the delivery costs themselves. Shipping is conducted by PostNL.
The items you ordered will be packaged professionally. In The Netherlands, parcels will normally be labelled with a barcode. This code can be used to easily track your order. Use this link to go to Post NL's Track and Trace page.
You may opt to send your parcel by registerd mail and/or to have your parcel insured.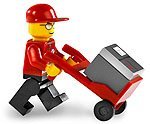 'Not-at-home-code'
It could occur, of course, that the postman will not find anyone at home at the time of delivery. For standard deliveries within The Netherlands, the 'not-at-home-code' can be used to inform the postman when you would want him to return.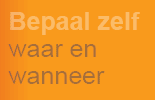 In The Netherlands, it is also possible to make use of the 'PakjeGemak'-service (Easy Use-service). More than 2,400 A-rated locations can be found using the locator. The PostNL post offices are sited in, amongst others, supermarkets, book shops and gas stations. This allows you to pick up your parcel on a time that suits you best. More than 750 venues are openend until 20:00! In short, 'PakjeGemak' puts you in command of your own delivery.
Please contact us as soon as possible if you receive a parcel that differs from your order. We kindly ask you to use our contact sheet and mention your order details. The contact sheet can be found in the 'information - contact' menu.
BRICKshop does not deliver orders in parts. Therefore, do not combine pre-order items with items you wish to receive earlier. Place two separate orders instead.
Prices apply per order. It therefore does not make a difference how many items you order simultaneously, you only need to pay delivery costs once.
The Netherlands
FREE deliveries over €100 (including track and trace)

PostNL Standard Delivery: € 4,95
PostNL PakjeGemak (Easy Use-service): € 4,95
PostNL Standard Delivery + home address

only

: +€ 1,-
PostNL 'Extra Zeker Pakket' (Insured Parcel): +€ 2,-
PostNL Evening delivery: + €3,95
PostNL Delivery on appointment: €9,95 or €4,95 for orders above 100 euro
Belgium
FREE deliveries over €100 (including track and trace)

PostNL Insured Parcel: € 4,95
PostNL PakjeGemak (Easy Use-service): € 4,95
PostNL Avondlevering (Evening): +€ 3,95
Germany
Free deliveries over €100,- (including track and trace)
PostNL Insured parcel with track and trace: € 4,95
Abroad
PostNL Insured Parcel with track and trace Zone 2:

€ 9,95

Austria
Denmark

(excl. Faroe Islands and Greenland)

France

(excl. Andorra)

Italy

(excl. San Marino and Vatican City)

Luxembourg
Spain

(excl. Canary Islands, Melilla and Ceuta)

Sweden
United Kingdom

(excl. Gibraltar and Channel Islands)
PostNL Insured Parcel with track and trace Zone 3:

€ 19,95

Cyprus
Czech Republic
Estonia
Finland
Greece
Hungary
Ireland
Latvia
Lithuania
Poland
Portugal
Romania
Slovenia
Slovakia
PostNL Insured parcel with track and trace Europe NON-EU:

€ 32,95