Product Filter
Category
Sets

(1223)

LEGO Parts

(1611)

LEGO Clothing

(1396)

LEGO Books

(236)

LEGO Bags

(57)

Extras

(662)
LEGO Theme
(2428)

ART

(12)

Architecture

(13)

Avatar

(9)

BricQ

(1)

Brick Sketches

(7)

Brickheadz

(24)

City

(314)

Classic

(336)

Creator

(62)

DC Batman

(270)

DC Super Heroes

(13)

DOTS

(61)

DUPLO

(91)

Dimensions

(2)

Disney

(54)

Fantastic Beasts

(1)

Friends

(150)

Harry Potter

(121)

House

(2)

Icons

(57)

Ideas

(32)

Indiana Jones

(3)

Jurassic World

(107)

LEGOLAND

(6)

Lord of the Rings

(1)

MARVEL

(89)

Mindstorms

(7)

Minecraft

(46)

Minifigures

(49)

Minions

(4)

Monkie Kid

(8)

Nexo Knights

(1)

Ninjago

(467)

Power Functions

(7)

Powered UP

(13)

SPIKE™ Prime

(4)

Serious Play

(4)

Speed Champions

(38)

Star Wars

(129)

Super Mario

(53)

Technic

(64)

The LEGO Movie 2

(7)

Vidiyo

(14)

WeDo

(2)

xtra

(3)

More
Less
Price
Under €5

(843)

Under €10

(1925)

Under €20

(3582)

Under €30

(4366)

Under €40

(4607)

Under €50

(4733)

Under €100

(4957)

Under €200

(5100)

Under €1000

(5179)

More
Less
Brand
LEGO

(3682)

LEGO Education

(17)

LEGOwear

(1395)

BRICKshop

(12)

Duracell

(5)

Hubelino

(15)

Librero

(2)

SBRICK

(1)

Varta

(11)

LEGO IKEA

(4)

Other manufacturers

(37)

More
Less
Age
from 1 years

(3)

from 1½ years

(55)

from 2 years

(86)

from 3 years

(263)

from 4 years

(2074)

from 5 years

(459)

from 6 years

(876)

from 7 years

(363)

from 8 years

(343)

from 9 years

(232)

from 10 years

(188)

from 11 years

(12)

from 12 years

(27)

from 14 years

(5)

from 15 years

(3)

from 16 years

(31)

from 18 years

(122)

More
Less
Gender
Boy

(1749)

Girl

(419)

Boy/Girl

(1329)
Special
Special day
Brith Day

(19)

Christmas

(51)

Easter

(11)

Halloween

(21)

Mothers Day

(12)

New Year

(9)

Valentine

(3)

All Options
Hide Options
Discount
Discount: 100%

(4)

Discount: 90%

(2)

Discount: 80%

(4)

Discount: 75%

(1)

Discount: 70%

(2)

Discount: 60%

(2)

Discount: 51%

(12)

Discount: 50%

(491)

Discount: 49%

(6)

Discount: 40%

(16)

Discount: 33%

(197)

Discount: 30%

(251)

Discount: 25%

(101)

Discount: 20%

(200)

Discount: 15%

(140)

Discount: 10%

(10)

All Options
Hide Options
Reviews
5 stars

(2635)

4 stars

(74)

3 stars

(6)

2 stars

(2)

1 stars

(1)

All Options
Hide Options
Stock
Not available

(501)

In Stock

(4667)

Coming soon

(18)

All Options
Hide Options
Year
2023

(427)

2022

(771)

2021

(1172)

2020

(575)

2019

(310)

2018

(185)

2017

(116)

2016

(91)

2015

(74)

2014

(33)

2013

(65)

2012

(58)

2011

(43)

2010

(142)

2009

(86)

2008

(61)

2007

(16)

2006

(34)

2005

(14)

2004

(53)

2003

(10)

2002

(18)

2001

(14)

2000

(25)

1999

(33)

1998

(18)

1997

(17)

1996

(22)

1995

(22)

1994

(7)

1993

(16)

1992

(15)

1991

(14)

1990

(20)

1989

(3)

1988

(7)

1987

(36)

1986

(5)

1985

(23)

1984

(33)

1983

(9)

1982

(5)

1981

(4)

1980

(52)

1979

(21)

1978

(50)

1977

(71)

1976

(35)

1973

(18)

1972

(30)

1971

(3)

1970

(8)

1967

(1)

1966

(3)

1964

(14)

1963

(25)

1962

(60)

1961

(41)

1959

(16)

1958

(2)

1957

(4)

1956

(2)

1954

(24)

All Options
Hide Options
LEGO Wall Stickers

Muur en/of raamstickers (interieurstickers) versieren iedere kinderkamer tot een echte LEGO kamer! Deze stickers kunnen niet alleen op de muur maar op elke vlakke en gladde ondergrond geplakt worden. Zo kunt u met een kleine handeling uw woning maar ook uw bedrijf of schoolgebouw in een handomdraai een verrassend ander uiterlijk geven! Kortom een kleine verandering een groot resultaat!
#1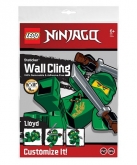 #2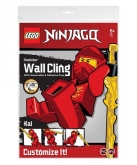 #3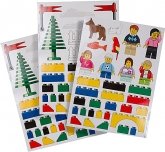 Results 1 - 3 of 3

Mega assortment


Wrapped with care


Quick shipment


Free products


Super Deals


Safe & Reliable


Click & Collect
Excellent service, used DHL option for delivery and couldn't have asked for quicker. Most reliable. Ordering is easy and products come well packaged. Would definitely recommend
Brilliant service. Good value. Delivered quickly with all duty and tax covered so no nasty surprises on arrival in UK. Delivered in perfect condition.
Quick delivery, good price as usual. Am very happy, therefore I keep coming back for more.
Excellent fast delivery best price awesome boxes will definatly buy again thanks :) :) :)
Yet another impressively fast order! Amazing prices and quick shipping. Thank you.