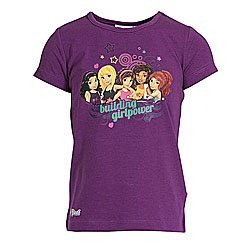 Nog genietend van de lekkere zomerse dagen kunnen we toch merken dat het najaar er aan komt: de dagen worden korter en met name 's avonds kan het al flink afkoelen.
Inmiddels is bij ons de najaarscollectie van LEGOwear binnengekomen. Deze keer zijn het t-shirts met lange mouwen met de thema's LEGO Chima, LEGO Star Wars en LEGO Friends. Maar ook nog enkele shirts met korte mouwen, die vanzelfsprekend bij lagere temperaturen gecombineerd kunnen worden met een shirt met lange mouwen eronder of een vest. Mutsen en sokken van Chima completeren het assortiment.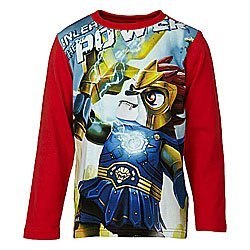 De Chima t-shirts zijn voorzien van een print met het hoofd van de Leeuwenstam Laval of die van de Wolvenstam Worriz. Vanaf nu zijn er zelfs sokken en mutsen passend bij het Chima-thema uit voorraad leverbaar.
Bij de shirts bij het thema Star Wars spelen Darth Vader en Yoda weer een hoofdrol. Opmerkelijk is dat het lichtzwaard van Yoda gemaakt is van zogenaamd 'glow-in-the-dark'-materiaal. Hierdoor lijkt het lichtzwaard echt licht te kunnen geven.
Voor de meiden zijn er weer verschillende t-shirts met de LEGO-'vriendinnen' aan het assortiment toegevoegd.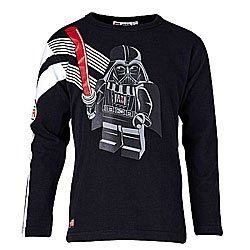 Alle kleding van LEGOwear kenmerken zich door de hoogwaardige kwaliteit van de gebruikte materialen en de subtiele wijze van het verwerken van het LEGO-logo. Deze kinderkledinglijn is leverbaar in de maten 104 t/m 152.
BRICKshop heeft haar assortiment kleding onderverdeeld per kledingmaat, zodat u in één oogopslag kunt zien welke keuze er is in de maat van uw (klein-)kind.