Het 38e Timmerdorp staat weer voor de deur, een sociaal evenement voor kinderen dat gehouden word in week 35 op het "Buiten de Waterpoort"-terrein aan de Merwede in Gorinchem.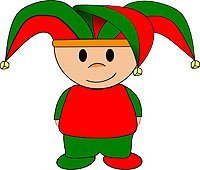 Het evenement wordt door een groep van circa 200 vrijwilligers georganiseerd in samenwerking met sponsoren, gemeente, politie en brandweer. Ook BRICKshop sponsort het SNS Timmerdorp 2008!

Een week lang gaan kinderen in groepen bestaande uit junior en volwassen groepsleiding bouwen aan een houten hut en deze beschilderen. De rest van de week bestaat uit diverse activiteiten waaronder (maar niet beperkend tot) spelen op attracties, artiesten/entertainment in de tent en sporten op de "Sport en Spel"-dag. De week wordt, op vrijdagavond, spetterend afgesloten met een grote optocht door het centrum van Gorinchem, en bij terugkeer de grote fik!
Ieder jaar heeft het Timmerdorp Gorinchem een thema, dat betekent in de praktijk dat de groepsnamen, website en activiteiten worden afgestemd op het gekozen thema. Dit jaar is het thema Carnaval voor de oudere deelnemers en De Smurfen voor de kleintjes, dat wordt dus holle bolle pret!
BRICKshop Timmerdorp kleurwedstrijd met practhige prijzen!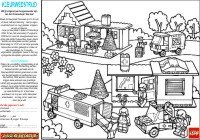 Wil jij volgend jaar burgermeester zijn van het Timmerdorp? Dat kan! Maak de kleurplaat, uitgedeeld bij de kaartverkoop, op z'n mooist of maak zelf een tekening, een schilderij of een kunstwerk. Laat je eigen creativiteit zien! Je mag plakken, knippen, verven en kleuren.... Mocht je geen kleurplaat hebben gehad, dan kun je deze van onze website
downloaden
.
Lever je kleurplaat in tijdens Timmerdorp 2008. Tot en met woensdag 27 augustus 2008 zal er naast de snoepjeskraam een grote gele LEGO brievenbus staan. Hierin kunnen de kleurplaten worden gedaan.
Woensdag na 17.00 uur zal deze speciale brievenbus worden geleegd en zullen uit alle inzendingen de 3 mooiste, origineelste, grappigste, meest in het oog springende kleurplaten gekozen worden.
Prijsuitreiking met LEGO prijzen!
Tijdens de voorstelling vrijdagmiddag in de grote tent van het Timmerdorp zal dan bekend worden gemaakt wie de kleurwedstrijd hebben gewonnen en wie dus burgermeester en wethouders van Timmerdorp 2009 worden. Bovendien krijgen deze winnaars een prachtige LEGO-prijs aangeboden door BRICKshop Holland, de grootste LEGO internetwinkel van Nederland. Je mag net zo vaak mee doen als je wilt!